Your Local Medicare Supplement Experts
2024 Information regarding Medicare Supplement insurance products. If you have further questions, or would like to apply, please contact us.
Change Medicare Supplement plans anytime during the year
Not to be confused with Medicare Part D (the drug plan) which can only be changed during Fall's AEP period effective January, Medicare Supplements can be changed anytime.
Coverage in force more than 4 years? We are helping 9 out of 10 find better coverage
Plan F – Plan G – Plan N. Time marches on, let us make sure you have the most cost effective supplement.
Medicare annual fall Part D Research made easy!
Part D, Medicare's Rx coverage deserves an annual review. Click here to view our tips for finding the right plan for you.
Medicare A & B – Adjusted Annually (2024)
Part A: Hospital benefits are normally free (If not Social Security qualified, $505.00 per month)
Part B: Medical Insurance Premium – $174.70 per month or higher based on income.
Medicare Guide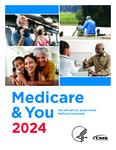 Medicare and You 2024