Your Local Medicare Supplement Experts
2019 Information regarding Medicare Supplement insurance products. If you have further questions, or would like to apply, please contact us.
Change Medicare Supplement plans anytime during the year
Not to be confused with Medicare Part D (the drug plan) which can only be changed every January, there is no need to wait until the first of the year to change your Medicare Supplement.
Approaching 65?
Coverage is effective the first of the month you turn 65. (First of the prior month if your birthday is on the 1st.) I can help you through the steps.
Part A is for hospitals – it is free.
Part B is for doctors. $135.50 payable quarterly to Social Security, billed as you turn 65. (A small percentage of recipients will remain at $134 based on income.)
If you're over 65 and had A in force, you will have to visit a Social Security office to apply for B.
The first step is to apply for A & B online at www.medicare.gov three months prior to your effective date.
Medicare Supplements, supplement parts A and B. During initial enrollment, all plans are available to you on a non-medically underwritten basis.
Until 2010, Medicare Supplement Plan F was the best answer, but now the new Plan G is superior.
Plan G provides the same coverage as Plan F with a $185 annual deductible, however, Plan G's savings exceed that $185.
Initial Medicare Supplement enrollment is not medically underwritten
The first time you purchase a Medicare Supplement plan, turning 65 or coming from a group plan, you do not have to answer any medical or tobacco questions – no matter the carrier. However, if you're on a Medicare Advantage plan, special rules apply.
We are helping 9 out of 10 find better coverage
Plan F was the best answer as it was only plan the covered doctors' charges above Medicare – $0 deductible then 100%.
Now Plan G is the best answer – same as Plan F with a $185 annual deductible then 100% – the annual savings over Plan F far exceed the $185. (Plan F will no longer be sold after 2019)
Coverage in force more than 4 years?
If your Medicare Supplement insurance has been in force for more than four years its time to review the marketplace. For newcomers to Medicare, the new Plan G provides nice savings over the old Plan F. At older ages the High Deductible Plan F with its $2240 deductible offers a 50% premium savings over standard Plan F.
Medicare annual fall Part D Research made easy!
Part D (the $15 to $50 per month drug plan) deserves an annual review. Click here to view our tips for finding the right plan for you.
Medicare Supplement Plans Available
Standardized Medicare Supplement plans A,B,C, D, F, F (high deductible), G, K, L, M and N. Only plans F, F (high deductible) and G cover doctors charges above Medicare's allowed limits.
Medicare A & B 2016, adjusted annually
Part A: Hospital benefits are normally free (If not Social Security qualified, $437.00 per month)
Part B: Doctor benefit with a $185.00 deductible.
Part B: Medical Insurance Premium – $135.50 per month or higher based on income. Skilled nursing facility 20 days free, days 21-100 $170.50/day.
Medicare Guide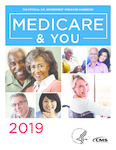 Medicare Guide 2019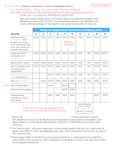 Medicare Plan Grid